"I love how Laura gives you the space to be yourself and become an even better version of you than you could ever imagine. She is an amazing listener, incredibly intuitive, gentle and motivating at the same time! I always feel clearer, more peaceful, and inspired after talking with her.
In my six months of coaching I have received so many gifts from Laura, but my most treasured is that I have finally found a work/life harmony that is sustainable, something I have been searching for as an entrepreneur for over 10 years. This harmony has helped me have a better relationship with my husband and my daughter. I now have an evening routine that is truly life-giving and gives me space to consistently quiet my mind, journal, and plan my days, which has helped me create a clear vision for my business. I feel less rushed, stressed, and overwhelmed.
Every entrepreneur needs a coach like Laura to support her personal and professional goals and to find the perfect harmony between them."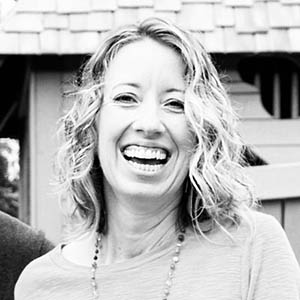 Owner, Websites with Aloha, Waimea, HI
"Laura will challenge you in positive ways to become accountable towards your goals and desires.  She reminds you to prioritize a fully balanced lifestyle as well as creatively motivates you to take action where it is needed. Somehow, she does all of this by asking the right questions and helping to bring it out of your own wisdom and understanding. My personal pursuits and professionalism have been revived through working with Laura. I highly support her approach to coaching and refer her to my most trusted friends."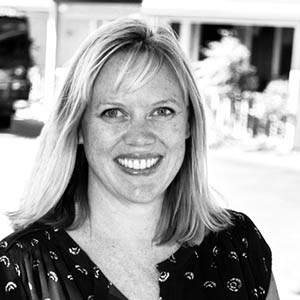 Owner, Ho'o Nani Adult Care Services, Inc., Waimea, HI
"I hired Laura as a coach at a time when I was going through a lot of life changes and decisions. Being a business coach myself, I know the value of having a coach to work with. Laura is an amazing coach. A great listener, she let me voice my thoughts – and as coaching does, I got so much clarity on the things I needed to do and decisions I needed to make.
Her homework assignments really met me where I was and to my surprise I received much more than what I hired her for! The process and steps she has you do opened my eyes to some amazing things about myself, many which had been buried for years. Not only did I get great clarity, the doors opened to deeper passions that brought new excitement and direction. She is also a great accountability partner!
I highly recommend Laura no matter what phase you are in your life.  She will help you see you as you really are, challenge you to begin new things and hold you accountable to your dreams and passions!"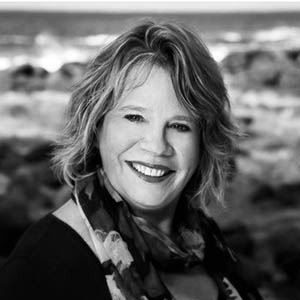 Business Coach and Owner of The UPS Store in Waimea, HI
"Wow… Laura was born for this job. I'd heard rave reviews about her from some friends and colleagues and decided I'd just try meeting with her to see what it was about.  I was soooo impressed. She has an easy style that makes the time enjoyable, but then suddenly you find yourself really thinking about life, meaning, goals and how to get there.  I'm not much one for soft stuff, but this, well, it is truly something else. She has a real talent for guiding you to those things just waiting to be unlocked within you. I don't know too many life coaches, but among those I do know of, Laura is truly the best."

Chief Adventure Guide, Hawaii Adventures Now
"Trust (lack of) is a big issue with me so I was surprised and pleased to find that I had total trust in Laura. I knew right away that she was digging for ME and MY STORY with her gentle, probing questions. I also realized very quickly that she was sincerely interested in what I said, and found that her insightful questions stimulated my own thought processes. Because confidentiality was assured it was easy to be open and honest and vulnerable.
The time I spent with Laura was powerful, motivating, and life altering. She was excellent at helping me to focus on what I wanted to be doing the most and then helped me find ways to make that happen. The second session was equally productive in finding my "stuck" or "scared" spots and finding ways to dissolve both the anxiety and the fear. Laura is insistent that anything is possible!
She truly believes the unreal can be made real. That is what makes her such a special coach. Her support and genuine joy at my success is a special blessing to me, everyday, as I work toward my dream life. Laura is such a genuine person. Her laughter, enjoyment of life, and everything it offers, serves her well as she helps others find their "groove." I will forever be grateful that I took the plunge and made the phone call. She set my soul on fire."

Writer, Entreprenuer, New York
"Laura is a gift – an interpreter & salve to those of us with a tangled history, those of us who look for a clearer path, need to reframe obstacles, want to move from dreaming to doing. Laura is a fantastic coach, a fantastic human.
I don't know quite how to convey the depth of how wonderful it was to work with Laura. She was such a gift to me – her attentiveness, spark, eagerness to help were palpable. I've been struggling for a long time but not in the acute sense…I get by, I make it work, I put on the happy, amenable face, but I've grown too comfortable with being dissatisfied and unhappy, which is a terrible way to live and pass the time.
I needed to make some changes. Right around the time that Laura was embarking upon her coaching career, I hit a low. I was stuck. So I reached out and was met with Laura's inimitable kindness and wisdom. You see, Laura is a seer and a feeler—a perfect combo to make someone like me feel acknowledged, seen, without feeling overwhelmingly exposed and insecure. In helping me to uncover some of my truths and passions, the things I need(ed) to act on, Laura was so gentle and simultaneously provocative, inquisitive. It was a beautiful experience.
I am so very fortunate in that I have an incredibly supportive network of friends and family, but there's a significant difference between that and the kind of support and trust Laura provided me. She held me be accountable in a firm and loving way – if I made a commitment to do something, she gave me that gentle push to ensure that I would follow through. And she never judged me for not completing a task. In truth, I felt quite motivated to meet these commitments so I could share and celebrate my progress with her. It was deeply rewarding. I rarely feel challenged by friends and family to step out of my comfort zone and truly explore new paths and passions—I don't think such challenge would be welcomed! But from Laura, she was like a docent or guide along my path, pointing out things I may not have noticed or things I could put my energy toward; she was my wholehearted advocate.
One of the most profound impacts Laura had on me was helping me recognize how much I limit and restrain myself. She helped open my eyes, to think bigger and brighter and not be quite so intimidated by not having it all figured out. I wish I had more time to work with Laura as she really helped set me on a solid path. I'm still just beginning to identify where the path may lead but I'm eternally grateful for this beginning. I encourage anyone needing help to find harmony and passion in life to work with Laura — she is amazing and insightful, a highly effective coach, and an all around fantastic human."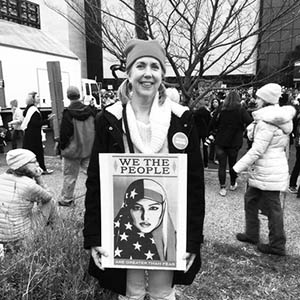 Cornell University, New York
"Laura has completely accelerated my life in the most magnificent ways! I am living more my truth and staying more connected to my heart now after having her as my coach than I have been in my entire life."

Gym Owner, CrossFit AllStar, Waimea, HI