and so become yourself, because the past is just a goodbye.

Crosby, Stills and Nash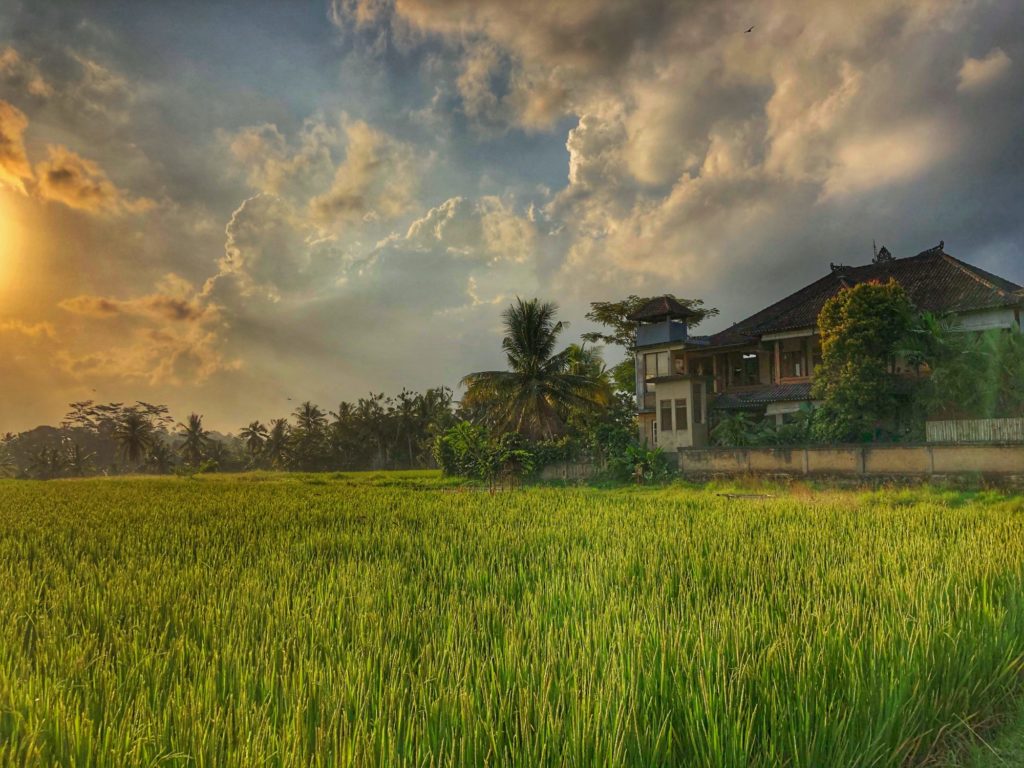 The first morning at Villa Mangku, a snake appeared. Dark and curled on the cool white tile of the kitchen floor. My bare feet, suddenly vulnerable and exposed. I mistook the snake as a bad omen, but it wasn't. Snakes, it turns out, represent creativity, rebirth and healing. Later we would look up the symbolic significance of dragonflies, lizards, geckos, butterflies, birds, fireflies, praying mantis and spiders. All the creatures who came into our sight became metaphors for our experience. Even the villa itself seemed potent with aliveness, energy and meaning.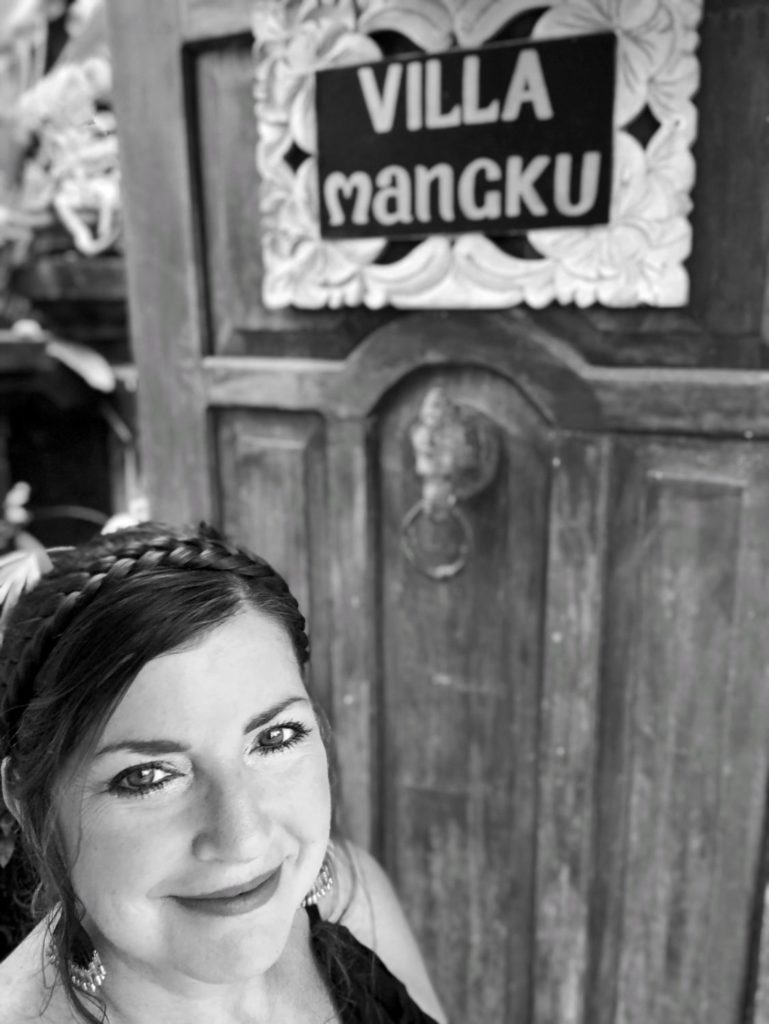 Always the rice was in the background, a persistent reminder that time had slowed enough for us to notice. Like falling from a great height in a dream, we were aware that gravity wins. That we needed to wake ourselves up. But instead, we slowed down even more, became so still our roots took hold. We sank deeper into the unpredictable, soft pain of longing, even though we craved the certainty of light.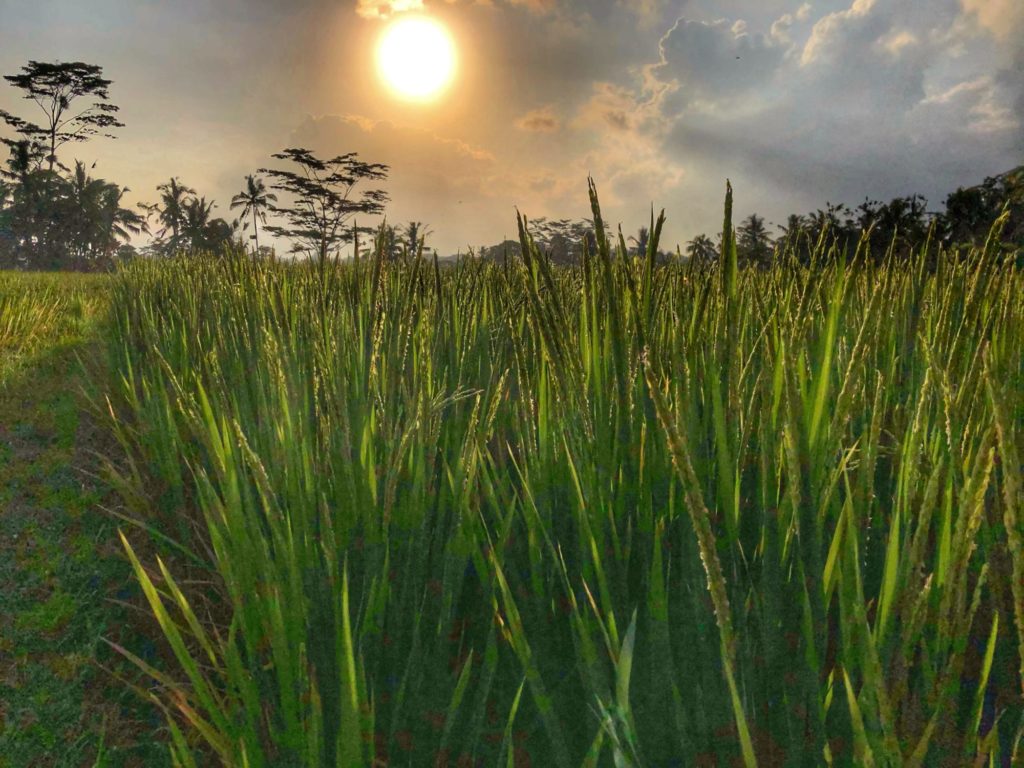 Moments turned to days and fell into weeks and collided uneasily with months. My senses adjusted to the impossibility that this was my life. I listened to the Vladimir's speak Serbian upstairs as my incense stick burned down and the pungent, inescapable scent of Durian fruit glued itself to the air. I sipped chewy Balinese coffee from our balcony and watched extraordinary feats of balance and strength play out on the path below – motor bikes loaded with enormous trunks of bamboo and cinderblocks, women carrying loads of branches and coconuts and anything you could imagine on their heads. And I sipped my coffee and wondered what I wanted to eat for breakfast.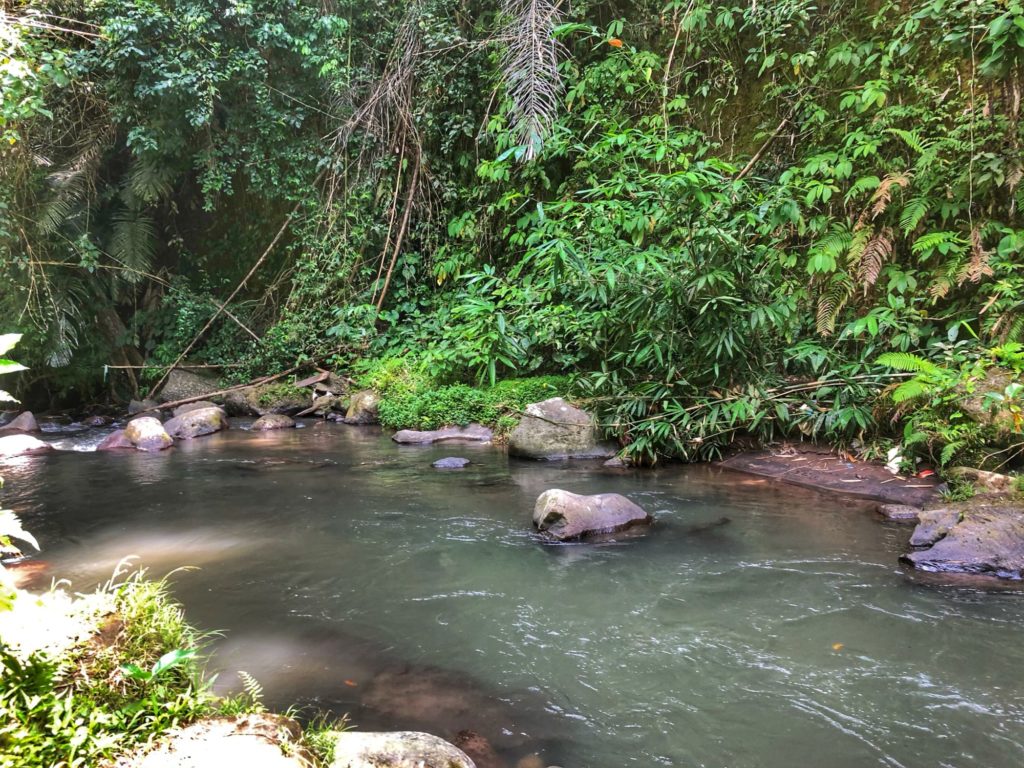 One day we set off towards the river. We crossed a path that cut through patches of rice and past a shrine and were then granted passage through a private compound. The path was so steep I crouched down low to slide on the dirt rather than risk slipping and falling into the ravine. We passed a cow in a bamboo cage. We came to a fresh spring and stopped to douse ourselves in the clear, cool water. We helped each other across and down and around and over until we finally arrived at the river bed. I was drenched in sweat. We sat there for a while, silently by the river. I remember a feeling of closeness, of happiness, of friendship and of family. I also remember how good it felt to eventually be back home, together.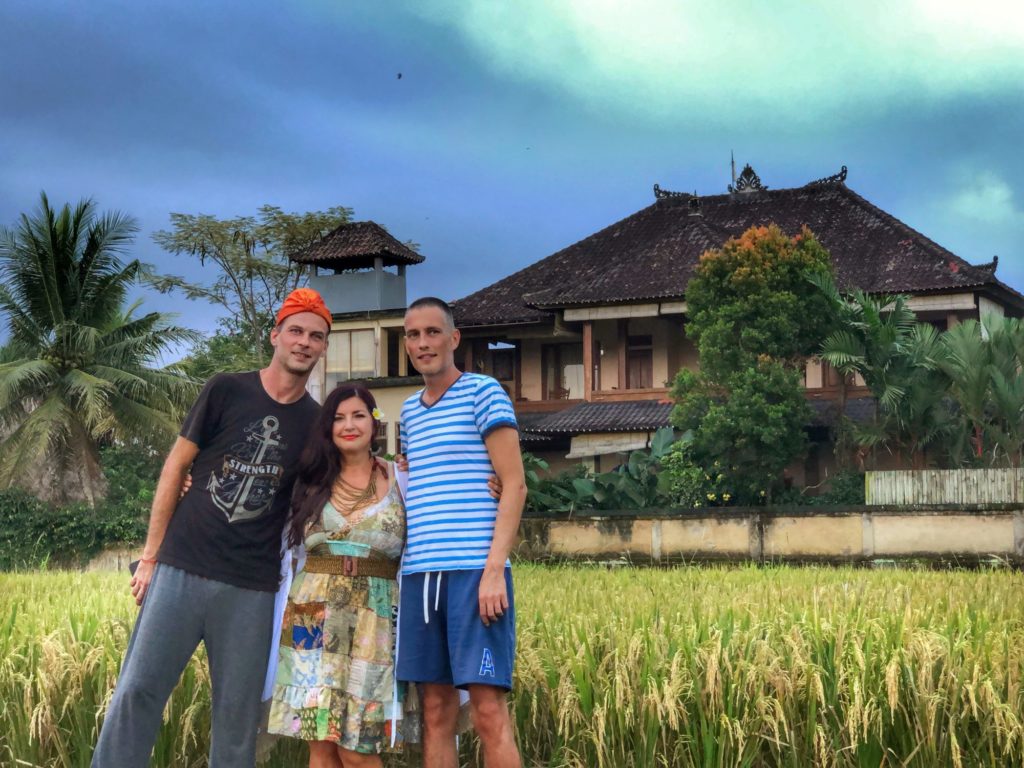 The last night at Villa Mangku we posed for a photograph as the sky dimmed and invisible pests bit our feet and ankles. The rice had grown tall and golden and would soon be gone, like us. As we headed back a nostalgia tugged at me from a moment that I hadn't yet lived, someplace and time I have yet to be. We walked past a ricefield on the side of the villa that had already been harvested. Dead stalks poked out of the muddy ground like short sticks. A sadness struck me. I suddenly missed the swaying, lush, green I had gotten used to seeing. But when I looked closer, I saw new sprouts emerging.